The Seal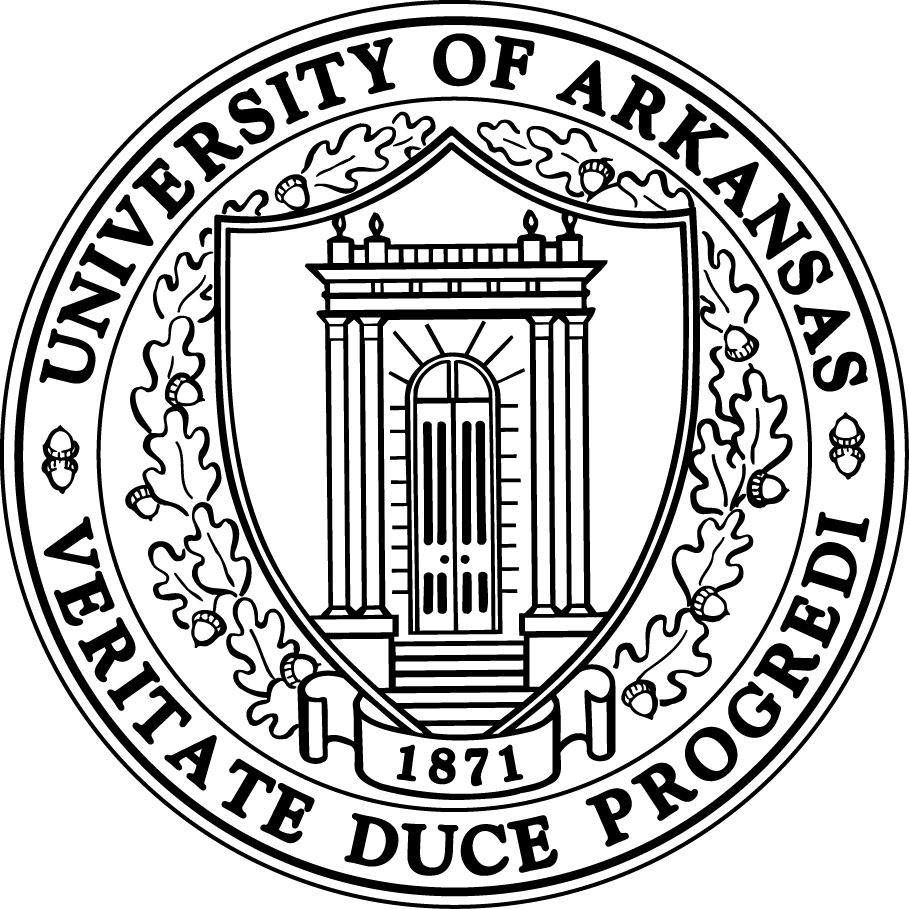 The official seal of the University of Arkansas was designed by Mrs. Zelma Rothrock in 1923 and adopted by the Board of Trustees that same year.
While no record can be found providing a translation of what Mrs. Rothrock meant by "Veritate Duce Progredi," David Fredrick, Associate Professor of Classical Studies, has provided this translation: "To Advance with Truth as (Our) Guide."
The central design element of the seal is the east entrance to Old Main. Although the seal has represented the Fayetteville campus since 1923, it is also used by the Board of Trustees and the president of the University of Arkansas system.
Note that coloring elements of the seal graphic is strongly discouraged.
The seal should be used primarily on certificates, legal documents, diplomas, transcripts, and items of an equally official nature, although use on publications and Web pages is allowed in certain instances. Approval for use of the University of Arkansas seal on communication materials should be requested by contacting university relations at 479-575-5555.