Logos & Wordmarks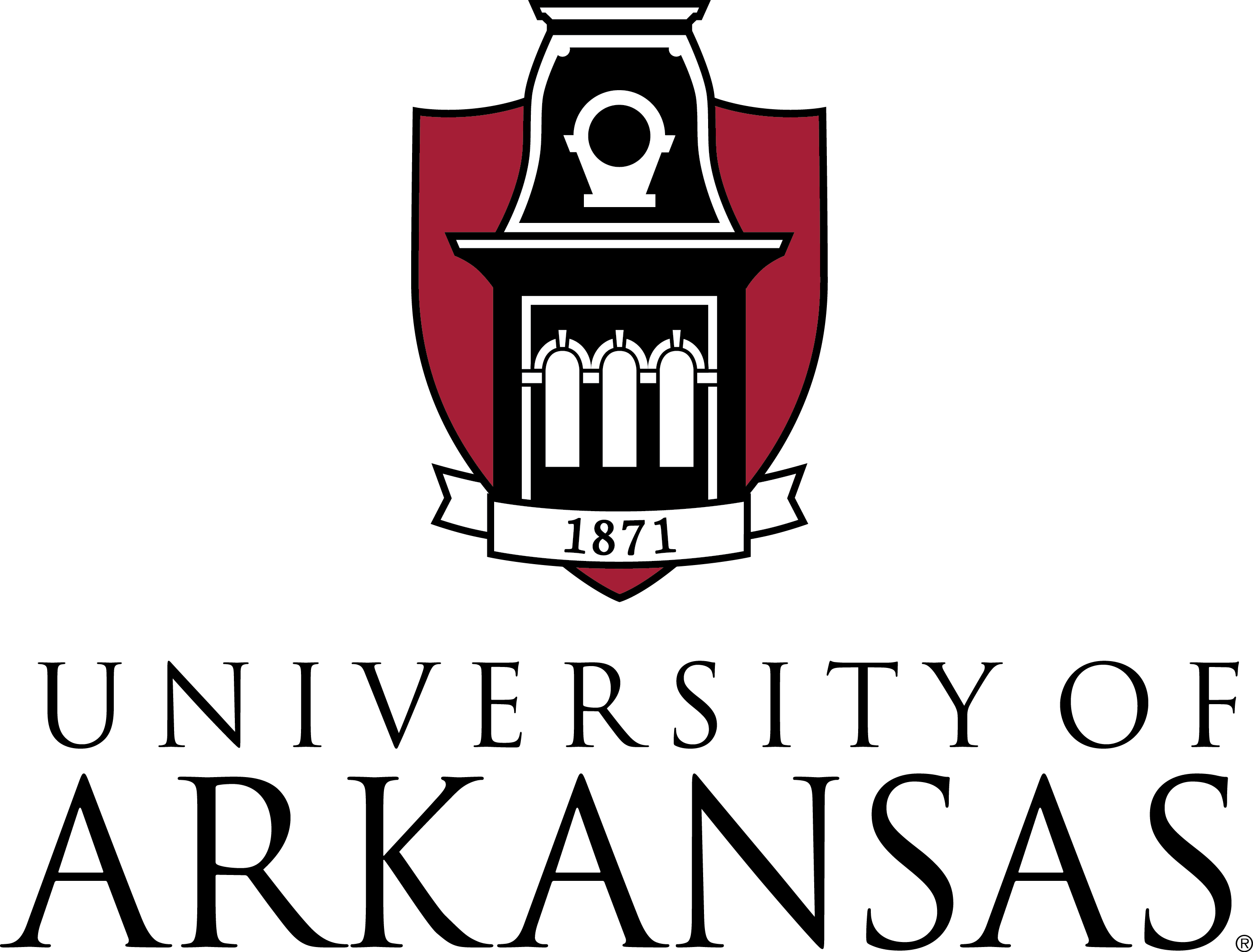 This is the official logo of the University of Arkansas, and is intended to be used by all authorized units on all official communications on behalf of the University.
Authorized units of the university are departments, administrative units, academic and research centers, and other official parts of the university. Students and student groups are not allowed to use these elements without special permission from university relations.
An alternate horizontal version of the UA Logo is also available for use.

Two other graphic symbols also exist: the Seal and the Razorback.
The seal is intended only for official documents such as diplomas, certificates and the like.
The Razorback is the spirit symbol of the university, and is not to be used for academic or general promotional purposes.
The University of Arkansas logo is made up of two parts: the wordmark and the Old Main graphic.
NOTE: The wordmark and graphic should always appear together unless special permission is given by university relations. The shield can be used as a graphic element in certain circumstances, but the entire logo must appear in addition to using the shield as a graphic element. Contact university relations to discuss proper usage.
For questions about which symbol you should use, contact university relations at 479-575-5555 or urelinfo@uark.edu.
If you are creating a promotional item, such as pens, cups, shirts, or any similar items, you must work with the University of Arkansas Licensing office. More information is available in this web site on the page titled "Trademark Licensing."