Examples of What Not to Do
Examples of What Not to Do
Improperly altering the logo to run on a dark background is the most common mistake made with the UA logo. Below is an example of correctly reversed logos. Note that the tower is always darker than the shield.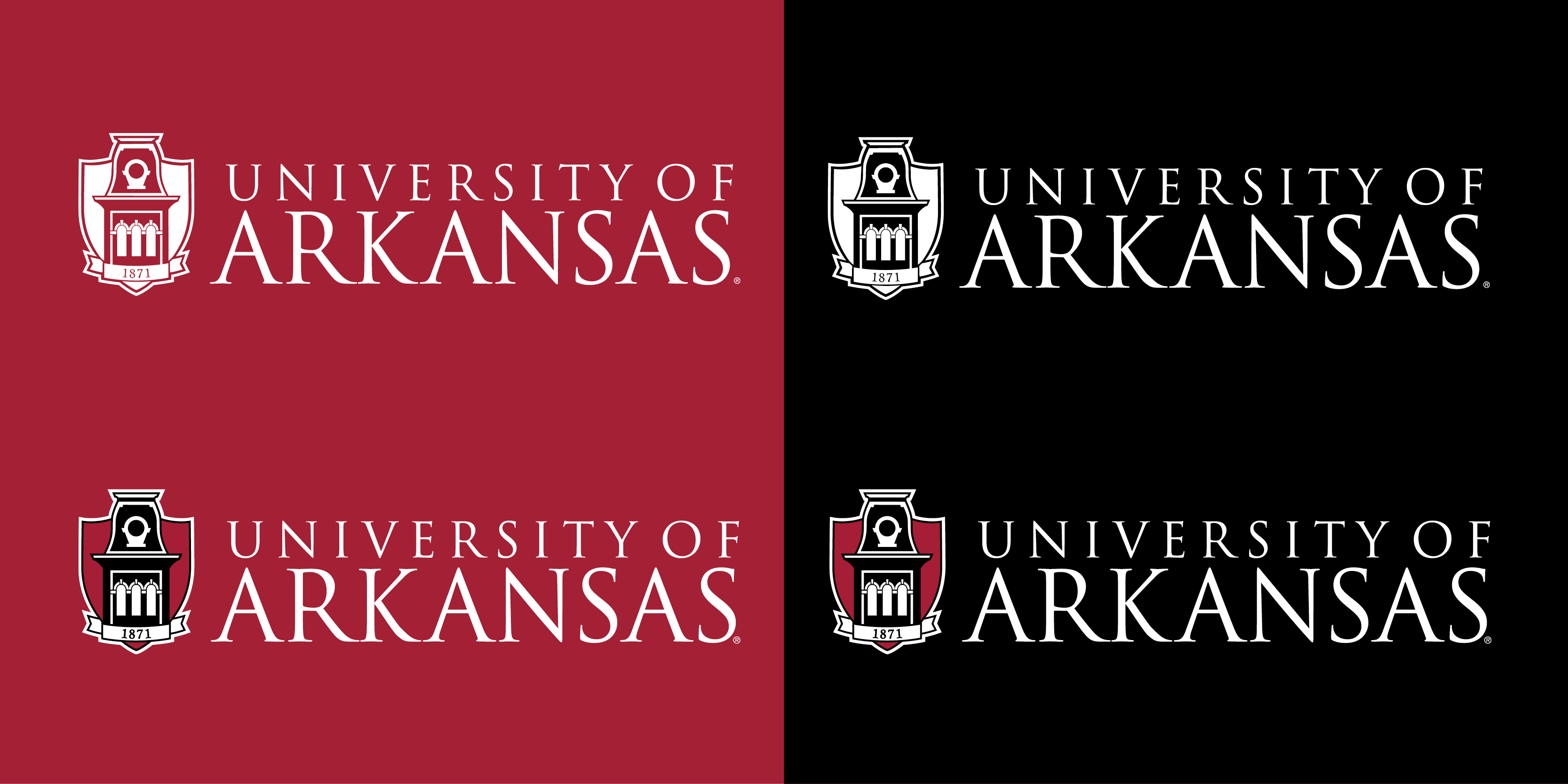 Following are examples of inappropriate usage of identity elements. When there is a question, please contact university relations at (479) 575-5555 or urelinfo@uark.edu.
| | |
| --- | --- |
| | Do not use unofficial colors. |
| | Do not sqeeze or stretch the logo. Always scale it propotionally. |
| | Do not use the shield or wordmark alone. Both elements should always appear together. |
| | Never alter the wordmark or any visual elements, and do not change the font of the wordmark or accompanying names of colleges or divisions. |
| | Never overprint something on top of the logo, and do not use the logo as a background pattern. |
The minimum recommended size for the standard logo is 1" in height. The minimum recommended size for the horizontal logo treatment is 1/2" in height.