Graphic Element

This graphic should always appear with the wordmark to form the university logo, unless special permission has been given by university relations.
The university wordmark should be accompanied by the Old Main graphic for promotional and academic materials, college or school publications, and other non-athletic materials.
The Old Main graphic may appear separately from the wordmark when used as graphic support in a publication, provided that standards for use of the logo are already met. Also, the graphic element may be used without the wordmark for internal university communication or community projects where the audience is already highly familiar with the symbol.
The Old Main graphic may not be combined with other type or graphics to create a design which violates the standards in this guide.
If you have questions about the graphic element, contact university relations at 479-575-5555 or urelinfo@uark.edu.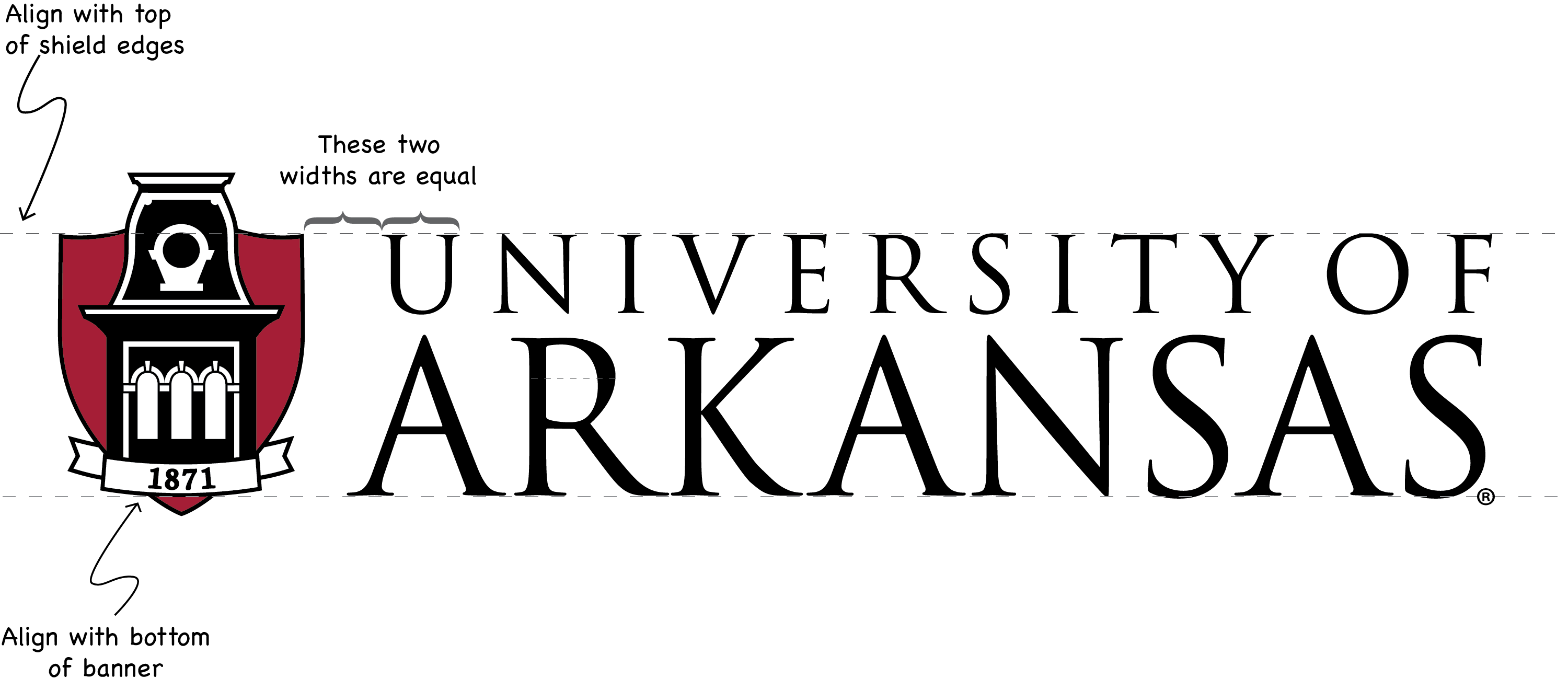 The minimum recommended size for the horizontal logo treatment is 1/2" in height.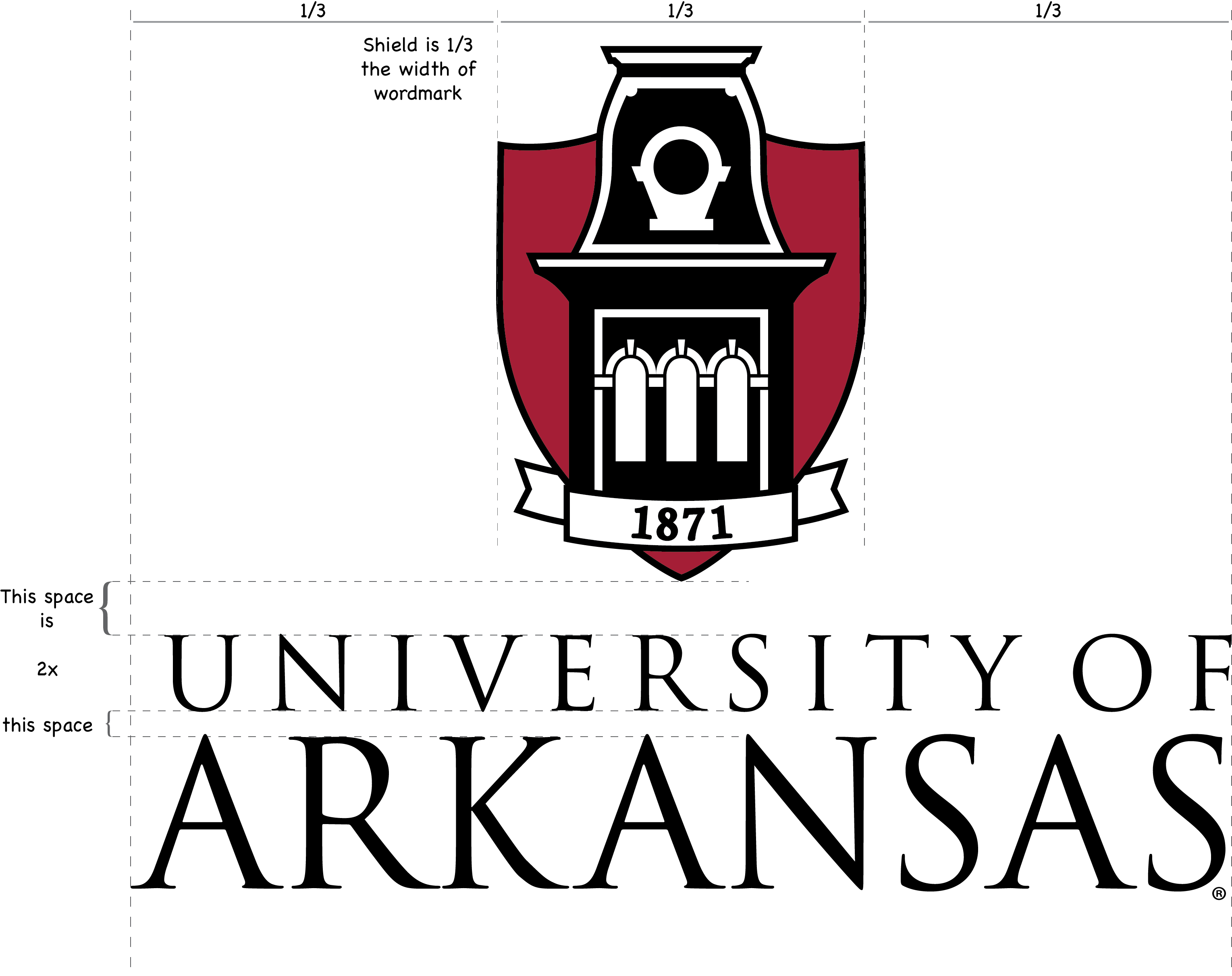 The minimum recommended size for the standard logo treatment is 1" in height.