Manage

Managing social media accounts can be overwhelming. Here are some tips to strategize your social media as well as easy tools to streamline the process.
Hootsuite
You can streamline and manage multiple social media accounts through a Social Media Management System (SMMS.) These are set up to help you send messages to multiple platforms all at once. Additionally, a SMMS can increase reach, boost engagement and hopefully take some workload and stress off of you.
Hootsuite is the SMMS tool recommended by the university for social media management. University Relations offers training for HootSuite to the campus community periodically.
Getting started with Hootsuite is free. Pro accounts cost more and offer additional features.
Contact Ramona Collins at share@uark.edu or visit hootsuite.com to learn more about a Hootsuite account.
This tool has several features perfect for managing and monitoring multiple accounts. With Hootsuite you can post to Facebook, Twitter, LinkedIn, WordPress, Instagram and more.
The platform includes features to monitor other social media channels and even tracks analytics. Only have one hour per week to work on Social Media? No problem. HootSuite allows you to preschedule everything at your convenience.
Tips for Posting
Know your audience. Each platform has a different audience demographic. Choose content for the appropriate audience.
Post frequency matters. As your audience begins to rely on your content, consistency becomes even more crucial.
Share admin permissions with more than one person in your office. Each account should have at least two admins who are U of A full-time faculty/staff members.
Use a department-based email account to start your networks rather than an individual's email address to ensure network continuity and access when staff changes.
If the content isn't yours, and you aren't sure if you have permission to post it, don't do it. If you have a question about content permissions, email share@uark.edu and someone will be able to point you in the right direction.
Calls to action or questions in posts can increase engagement such as asking followers to use the #uark hashtag.
Tag partners is about something that involves another unit on campus or an organization off campus. This greatly increases reach and impact of posts.
Photos and graphics help your content stand out on all channels.
If there are negative comments on a post or your area is tagged in a negative exchange on social media, contact University Relations for guidance before taking any action.
You may include the following statement on your official social media profile page when appropriate:
"We encourage thoughtful discussion about the topics we post. However, if comments or messages contain advertising/spam, are off-topic, offensive, defamatory, infringe someone's rights, or are a violation of law we reserve the right to remove them."
On Facebook, add this as your "Terms of Use" on your Page in the Our Story section.
Graphics, Images and Photos
Adding photos or graphics to your content can help increase the reach and engagement. When creating graphics for your content, keep these things in mind:
Note: The word "graphics" refers to infographics, images or photos
Be sure your graphics adhere to the specifications for each network. Best Practice: create a 1200x1200 px square image. This size is scalable across most platforms.
Use approved University of Arkansas when creating branded content. The official colors of the U of A are cardinal and apple blossom. See [https://brand.uark.edu/graphic-identity/official-colors.php] for more information. Best Practice: Consider red as your friend when making color choices. Use primary and secondary colors for your graphics and image overlays whenever possible.
Taking Photos on Campus
The University of Arkansas is a public space. You are allowed to take any photos you wish on campus as long as the subject doesn't have an expectation of privacy.
A photo taken in a residence hall would likely be intrusive, but a photo taken in the Arkansas Union, is probably fine. You should always try to get verbal permission from the subject of your photo.
It's best to avoid taking pictures of children on campus unless you have verbal or written permission from their parent.
Image Identity – The Shield

We want our audience to know when they are speaking to an official university account. For that reason, we require all social media channels to feature the shield on their social avatar in a clearly identifiable way.
Every social media channel used by a university unit is a first impression for our audience. We're a diverse group and our different social media channels should reflect the different voices that speak for the University of Arkansas.
Part of our identity lies in the tone or voice we use to represent our departments or the institution. Use approachable language that avoids slang or jargon. Consider how the language you use affects or enhances the credibility and reputation of the organization.
A motto often used when dealing with social media is that you can "relax your tone, but not your standards." This means you should keep updates conversational and friendly, but always be a source of information and never uninformed speculation.
You're welcome to use any image you think best illustrates the tone of your account on social media. Just overlay the shield in the corner of your avatar.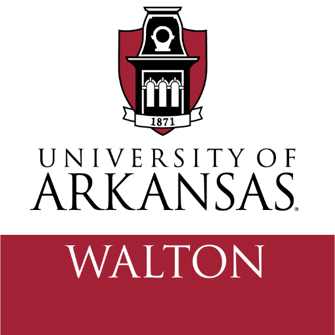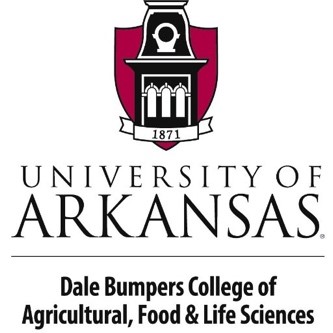 Policies
Be aware that the following policies affect social media usage on campus. We've summarized them, but for the fine-tuned legal points, please look at the language of the policy itself.
University Graphic Identity #208.0 – Official accounts must follow the university's graphic identity standards.
University Communications and Brand Usage #325.0 – Establishes brand, style and usage guidelines for the campus.
Code of Computing Practices #201.0 – General principles regarding the usage of computers and other digital resources.
Public Information and Media Relations #217.0 – Major campus-wide policies and news should first be reviewed by University Relations. Sports and agricultural publications are exempted from this policy. University Relations is the official office representing the campus with the external media in all emergency situations, or those situations that may have potentially negative implications.
University Websites and Online Communications #225.0 – Only official webpages can use the university's logo. University Relations has the right to review official websites for consistency of design, appropriateness of language and site architecture.
Employee Conduct, Use of Property & Facilities (Staff Handbook - 9.2 on this page) – University equipment should only be used for work-related purposes.
Naming Conventions
When dealing with naming for social media accounts, it is a good idea to keep a couple of things in mind.
Keep names short to make it easier for followers to find you.
Stick with the trends of the organization you are associated with. We recommend the use of "UA" or "UARK" in your name.
See more examples at the University of Arkansas Social Media Directory.
To add your account to the Social Media Directory, contact the Social Media Manager at share@uark.edu with your request.
Guidelines and Comments
HIPPA and FERPA
Never divulge the health status of a student or anything that pertains to their grades on an official account without the student's express permission.
Posting co-worker's condition in social media
Never post personal details about a co-worker's or supervisor's medical condition on social media outlets affiliated with the University. If the person is a public figure, work with University Relations to draft a public statement about that individual.
Responding to offensive language or inappropriate comments
The University of Arkansas welcomes the community's contributions (comments, photos, wall posts, etc.) to official University of Arkansas Social Media outlets.
A Word About Emergency Communication
Do not post speculative information during a crisis. Refer all traffic to the university's official accounts. The twitter account, @UArkansas, managed by University Relations is the lead social media channel for the university in the case of an emergency situation.
Contact University Relations immediately if you discover erroneous information about an unfolding crisis.
Copyright
It's always best to use images create to provide visuals to your social media posts. Images taken by you will be more timely and specific than stock images. You can also use the university's photo database, Resource Space, for images of campus buildings, events, and art. Contact University Relations or the director of communications in your area for access.
And here are several excellent sources of stock images, credit images where appropriate and required by the source website:
Pixabay.com
Pexels.com
Unsplash.com
Adobe Spark – free as part of the Creative Cloud subscription for U of A faculty/staff members.
However, here is a good article that details some of the issues around using stock art.